These are some of my favourite photos.

Photos of me without the beard must date prior to August 1993.

If you have such a photo please get in touch......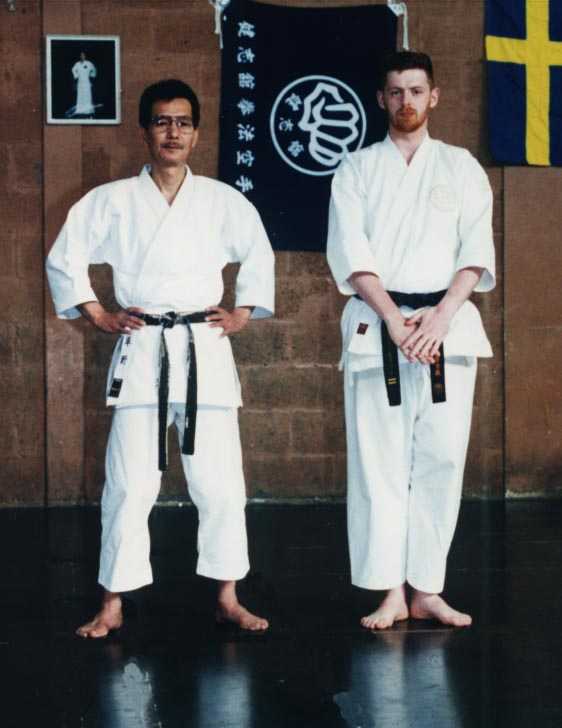 Kengo with Soke Sensei Glasgow 1994
Can anyone confirm if I have dated this photograph correctly.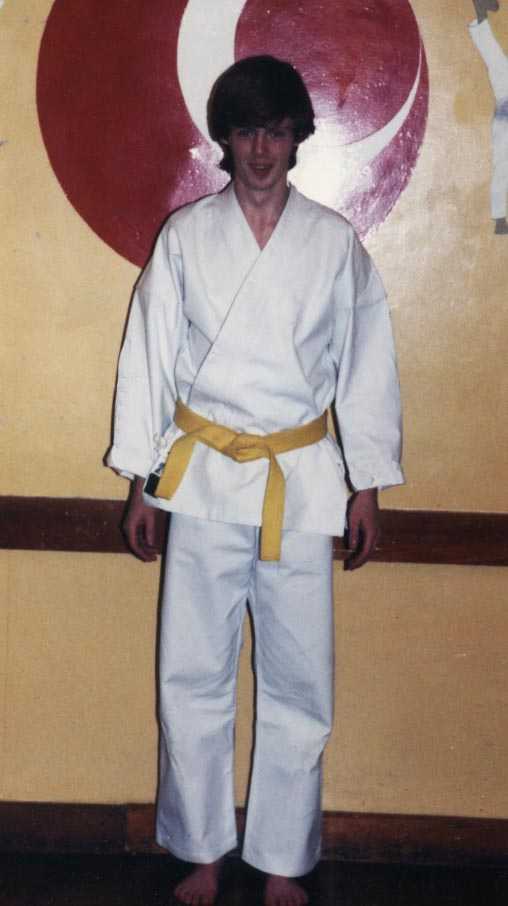 The earliest known karate photograph of a young Kengo.
This photograph was taken as Essenside Sports Centre, Drumchapel.
On the wall behind you can see the symbol of Sankukai. This photograph dates back to 1984.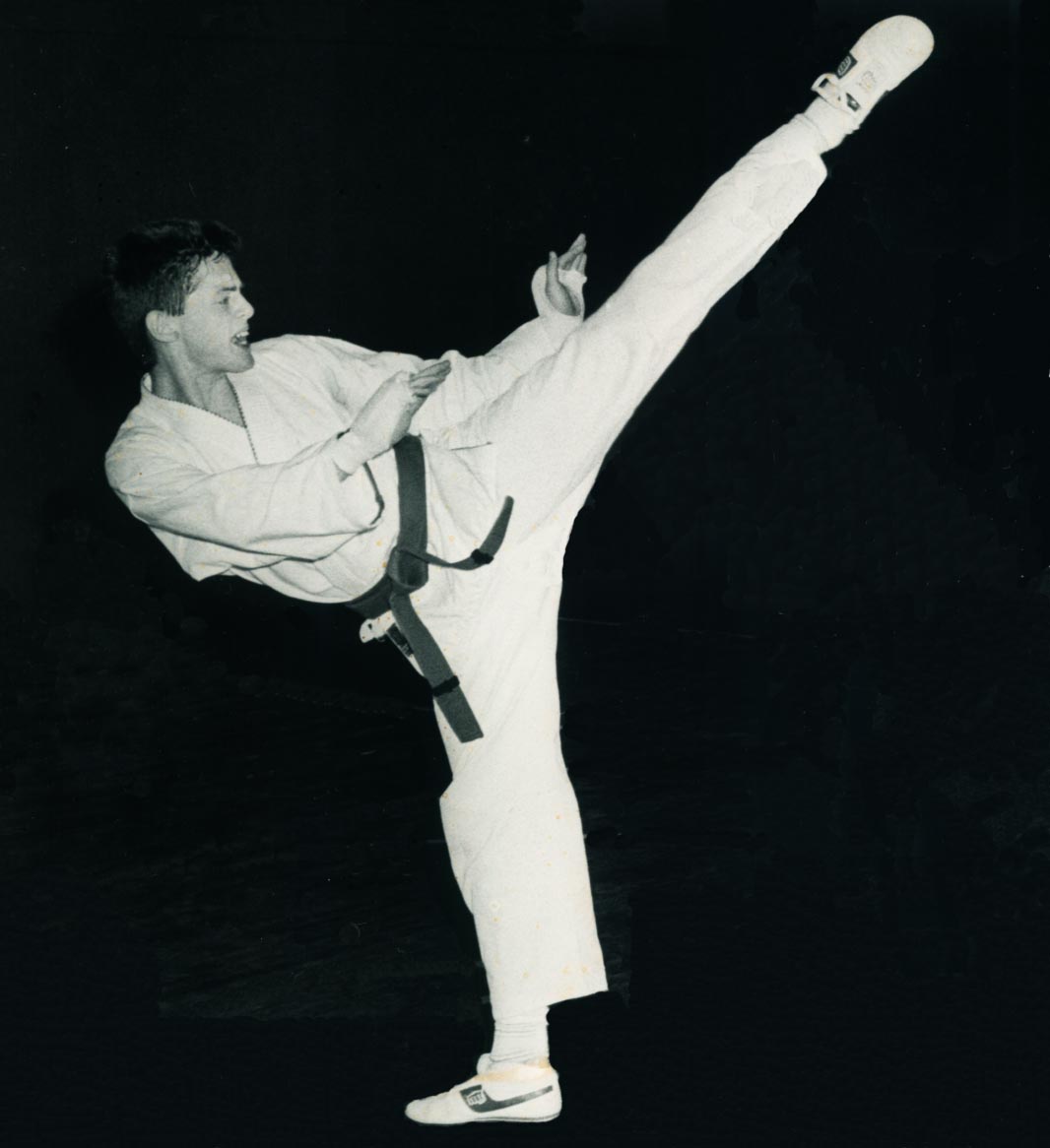 50 Man Fight 1989
During the late 1980's brown belts had to undergo a 50 Man Fight. 50 consecutive fights. A true test of stamina.
This photograph was used in a newspaper feature at the time and was taken at about fight number 35.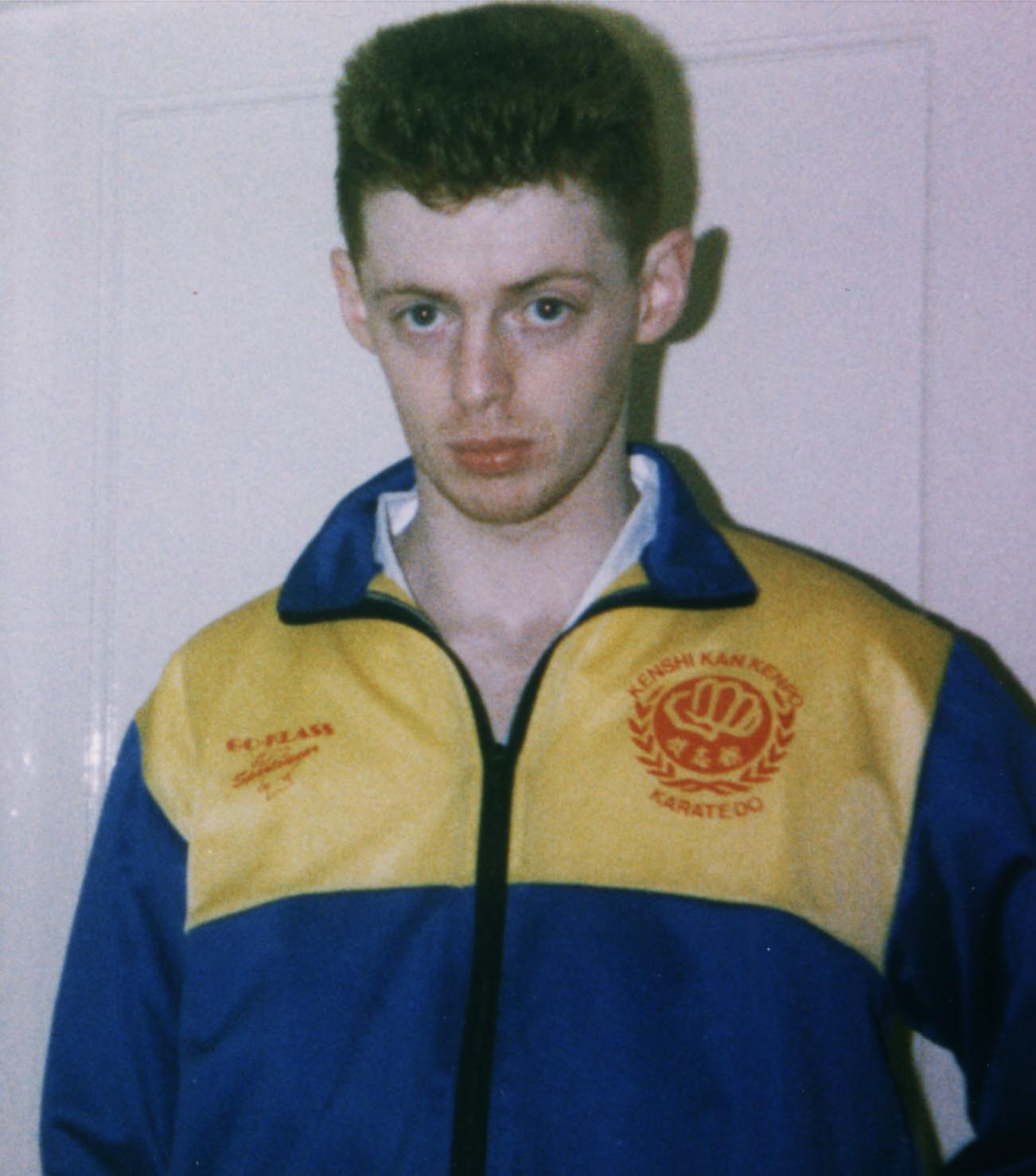 Photo 1980's...Tracksuit Design 1970's
Fortunately not only has our Karate technique improved but so has our Tracksuit design.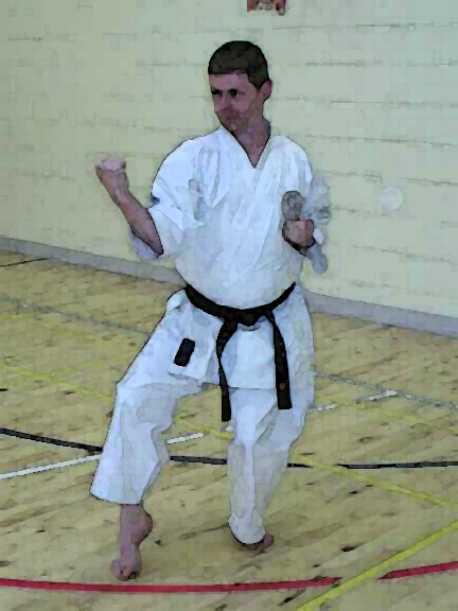 Matsumura Seisan
What a Kata in Watercolour !